Welcome to Museum Zaanse Tijd
One of the most picturesque parts of the Netherlands, near Amsterdam, is the Zaanse Schans. In the middle of this unique area Museum Zaanse Tijd is located, which provides a charming and informative insight into the history of the Dutch and especially Zaan Clock industry by presenting a large collection of beautiful Dutch timepieces and tools. Our museum is a 'must' for anyone interested in the history of the Zaan region, the origin of Dutch prosperity, the craft of clockmaking and the meaning of time.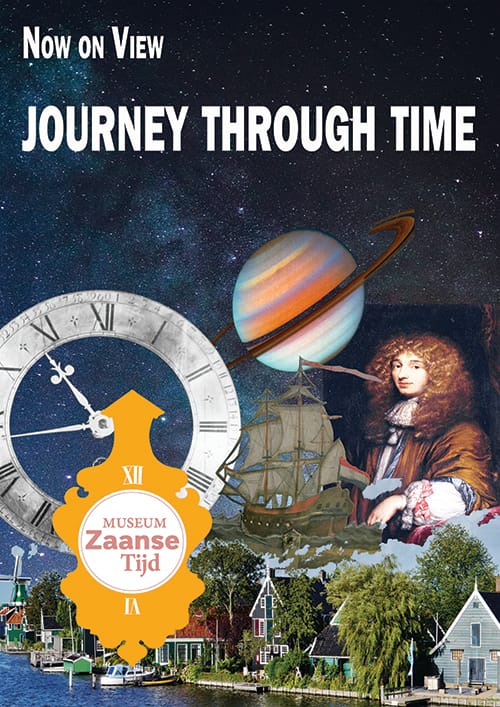 Museum Zaanse Tijd has a new exhibition in which the famous Dutch scientist and 'homo universalis' Christiaan Huygens (1629-1695) acts as a guide. The new presentation features many masterpieces, such as 17th-century 'Hague clocks' and 18th-century longcase clocks with complex dials. Marine chronometers and regulators also show the 19th-century need for international standardisation. 'Journey through Time' challenges the visitor to look behind the scenes of time and to wonder where time comes from and what role it still plays in our daily lives.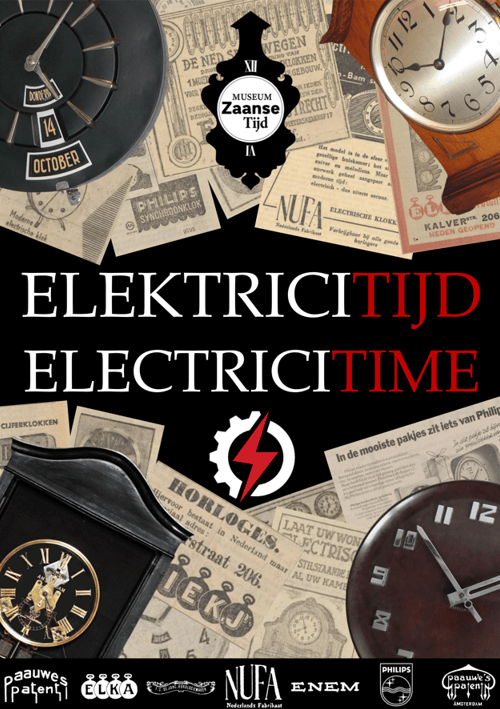 New: Electricitime
In addition to the new permanent presentation, Museum Zaanse Tijd is showing the exhibition "Electricitime" this high season. This exhibition shows a number of Dutch pioneers and companies that have played a part in the electrification of time measurement in our country. At the end of the 19th century, F. C. De Jong and Lazarus Kiek were already winning prizes for their electric clocks, Pieter Johannes Paauwe obtained a patent for his calendar clock and Philips made electric clocks from Philite.
Support the museum. Make a donation and press the button or scan the QR code!
Scan the QR-code